Review: Celestial Grave - Secular Flesh
Secular Flesh

Label: Iron Bonehead Productions
Year released: 2019
Duration: 31:20
Tracks: 4
Genre: Black Metal

Rating: 4.25/5

Review online: August 17, 2019
Reviewed by: Michel Renaud

for:Secular Flesh



Rated

4

/5 (

80%

) (

2 Votes

)

Review

Secular Flesh sounded a little bland the first few times I listened to it for some reason, but it really clicked just a few days ago, unearthing a fulsome 31 minutes of hellish, haunting and cold black metal. Heavy, raw guitar work, convincing if sometimes hard to pick up drums and devilish vocals from beyond the depths of hell (I'm going for full cliché today ;)) fill this nice little slab of cold Finnish black metal. So far, 2019 has been a good year for this brand of haunting, borderline depressive, heavy and somewhat majestic black metal, and I'd say Secular Flesh is one of those releases that qualifies as icing on the cake.

Click below for more reviews
Latest 0-9 A B C D E F G H I J K L M N O P Q R S T U V W X Y Z Various Books/Zines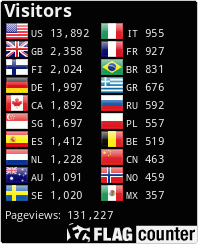 The Metal Crypt - Crushing Posers Since 1999
Copyright © 1999-2022, Michel Renaud / The Metal Crypt. All Rights Reserved.