Review: Chaos Over Cosmos - Chaos Over Cosmos
Chaos Over Cosmos

Label: Independent
Year released: 2019
Duration: 18:52
Tracks: 3
Genre: Progressive Metal

Rating: 3.5/5

Review online: October 7, 2019
Reviewed by: Sargon the Terrible

for:Chaos Over Cosmos



Rated

3.5

/5 (

70%

) (

8 Votes

)

Review

After the release of the debut album The Unknown Voyage last year, multi-instrumentalist Rafal Bowman parted ways with singer Javier Calderon and enlisted a new vocalist in Australian Joshua Ratcliff, resulting in a very different sound and approach. When I reviewed the debut I saw major potential, but they needed to learn to edit their songs, as they were just too long for the ideas at play. I am glad to see that this EP presents a more focused and energetic sound.

Chaos Over Cosmos are very progressive, and Bowman's light, sharp guitar playing is a major highlight of the music here. He has a quick and agile lead style that lends this an almost electronic sound in places. In contrast to the melodic stylings of Calderon, new singer Ratcliff's approach is primarily harsh, with only a few clean passages sprinkled around and rather heavily filtered through the effects. This gives the music a much more Melodic Death Metal sound reminiscent of Dark Tranquility in the Damage Done era. I don't know if this was what they were going for, but that's where this lands. This remains an interesting band with a lot of talent and potential, but I feel like they have not yet found what they want to be.

Other related information on the site
Review: A Dream If Ever There Was One (reviewed by Sargon the Terrible)
Review: II (reviewed by Sargon the Terrible)
Review: The Silver Lining Between the Stars (reviewed by Sargon the Terrible)
Review: The Unknown Voyage (reviewed by Sargon the Terrible)

Click below for more reviews
Latest 0-9 A B C D E F G H I J K L M N O P Q R S T U V W X Y Z Various Books/Zines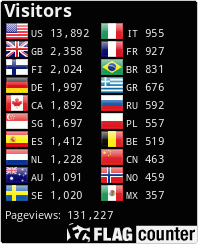 The Metal Crypt - Crushing Posers Since 1999
Copyright © 1999-2022, Michel Renaud / The Metal Crypt. All Rights Reserved.