Review: Crimson Moon - Mors Vincit Omnia
Mors Vincit Omnia

Label: Debemur Morti Productions
Year released: 2019
Duration: 53:45
Tracks: 8
Genre: Black Metal

Rating: 4/5

Review online: October 15, 2019
Reviewed by: Sargon the Terrible

for:Mors Vincit Omnia



Rated

3.67

/5 (

73.33%

) (

3 Votes

)

Review

This is quite a different band than in the old days of To Embrace the Vampyric Blood, as only mainstay Scorpios remains. Originally a Californian, he migrated to Germany and has recruited a full lineup of new musicians, to make this new album Crimson Moon's first real band effort.

Stylistically, this is still the same Second-Wave Black Metal that I expect from Crimson Moon. Maybe a bit less occult sounding due to a fierce, sharp recording job, but the songwriting is as epic and orbicular as ever, and while more modern-sounding, the production does not clean things up too much. If you are a fan of this band, then this is an album you can grab without hesitation, as it is pretty much a perfect distillation of both the murky sound of their old days and a new, sharp, well-realized songwriting approach.

Other related information on the site
Review: Mors Vincit Omnia (reviewed by MetalMike)
Review: Oneironaut (reviewed by Sargon the Terrible)
Review: To Embrace The Vampyric Blood (reviewed by Sargon the Terrible)

Click below for more reviews
Latest 0-9 A B C D E F G H I J K L M N O P Q R S T U V W X Y Z Various Books/Zines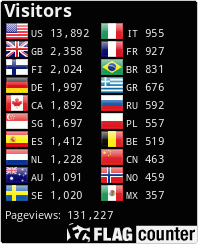 The Metal Crypt - Crushing Posers Since 1999
Copyright © 1999-2022, Michel Renaud / The Metal Crypt. All Rights Reserved.