Review: Klaw - Lightcrusher
Lightcrusher

Label: Independent
Year released: 2019
Duration: 57:49
Tracks: 11
Genre: Thrash Metal

Rating: 3.75/5

Review online: November 15, 2019
Reviewed by: Luxi Lahtinen

for:Lightcrusher



Rated

3.75

/5 (

75%

) (

4 Votes

)

Review

Klaw are a Swiss act firmly in the old Exodus school of shredding Thrash Metal with a melodic sensibility not too far removed from that of Arch Enemy. They distinguish themselves a bit more by having a female vocalist in Lucie Werlen, and her bestial performance is certainly the show-stealing highlight of the album. That said, they do try to inject a bit more variety in their sound than just being an endless barrage of speedy riffs and Lucien's relentless vocal attack, as shown in the hairpin tempo changes found on "Look at Me" and the moody melodic passages of "Exoskeleton". Still, there are plenty of straightforward tracks like "No Regrets" which handedly display Simon Freiburghaus' energetic, adrenaline-oozing guitar work and Werlen's throaty vocals.

The biggest issue with this album is the same issue a lot of Dukes-era Exodus albums had, which is that it's too long. Cutting a few tracks and making this a lean 40 minutes would have made this album a lot better. Despite that, this is a solid debut from a talented young act that I'll be keeping my eye on. Give it a go, and you will be doing the same.

Click below for more reviews
Latest 0-9 A B C D E F G H I J K L M N O P Q R S T U V W X Y Z Various Books/Zines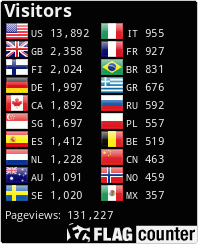 The Metal Crypt - Crushing Posers Since 1999
Copyright © 1999-2022, Michel Renaud / The Metal Crypt. All Rights Reserved.