Review: Cirith Ungol - I'm Alive
I'm Alive

Label: Metal Blade Records
Year released: 2019
Duration: 1:48:32
Tracks: 22
Genre: Heavy Metal

Rating: 4.5/5

Review online: December 10, 2019
Reviewed by: Michel Renaud

for:I'm Alive



Rated

4.5

/5 (

90%

) (

6 Votes

)

Review

I'm Alive is, according to the press release, a package comprising live audio CDs, a 2-hour documentary and live DVD. It's a little confused, but I think that's it. Anyway, this is a review of the live audio since that's what landed in my inbox. Too bad, but at the same time this is pretty kick ass either way. I'm Alive is 22 live tracks totalling nearly two hours of pure Cirith Ungol goodness, and it's a really cool live album.

On top of the great selection of songs and just enough crowd noises to make you feel a little bit like you were there, what really shines here is the raw, honest live sound that has a very old-school feel to it—I don't mean just the music, but the sound itself has this oldish vibe to it that just adds to the authenticity of the compositions. Cirith Ungol have never sounded modern (I mean that in a good way) and the delivery here is a perfect fit. Another highlight is the singer who really goes all out with a tremendous display of power and emotions that really gives life to the songs. I'm Alive makes old-school heavy metal sound the way it should. No doubt the visual performance and the documentary are like icing on the cake.

Other related information on the site
Review: Forever Black (reviewed by Michel Renaud)
Review: Half Past Human (reviewed by Michel Renaud)
Review: King Of The Dead (reviewed by Larry Griffin)
Review: King of the Dead (Ultimate Edition) (reviewed by Omni)
Review: One Foot in Hell (reviewed by MetalMike)
Review: Paradise Lost (reviewed by Omni)
Interview with Cirith Ungol on April 16, 2017 (Interviewed by Omni)
Interview with vocalist Tim Baker, drummer Robert Graven and bassist Jarvis Leatherby on December 1, 2019 (Interviewed by Luxi Lahtinen)

Click below for more reviews
Latest 0-9 A B C D E F G H I J K L M N O P Q R S T U V W X Y Z Various Books/Zines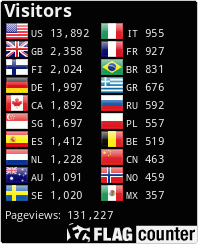 The Metal Crypt - Crushing Posers Since 1999
Copyright © 1999-2022, Michel Renaud / The Metal Crypt. All Rights Reserved.