Review: Crimson Moon - Mors Vincit Omnia
Mors Vincit Omnia

Label: Debemur Morti Productions
Year released: 2019
Duration: 53:45
Tracks: 8
Genre: Black Metal

Rating: 3.5/5

Review online: December 20, 2019
Reviewed by: MetalMike

for:Mors Vincit Omnia



Rated

3.67

/5 (

73.33%

) (

3 Votes

)

Review

Crimson Moon has been around for 25 years and boasts, for a black metal band at least, a moderate discography of which Mors Vincit Omnia is the fourth full-length. It contains solid, meat and potatoes black metal that strays little from the formula cemented in the early '90s. The vocals have a nice rumbling quality to the rasps and there's a fair amount of melody underpinning the tremolo picking and pulse-pounding drums. I'd like to highlight a track or two but that's where Mors Vincit Omnia falls a bit short as every track sounds a lot like something you've heard before. As a whole, the album sounds good for what it is, but doesn't possess a lot of staying power. You can do a lot worse if standard black metal is your thing.

Other related information on the site
Review: Mors Vincit Omnia (reviewed by Sargon the Terrible)
Review: Oneironaut (reviewed by Sargon the Terrible)
Review: To Embrace The Vampyric Blood (reviewed by Sargon the Terrible)

Click below for more reviews
Latest 0-9 A B C D E F G H I J K L M N O P Q R S T U V W X Y Z Various Books/Zines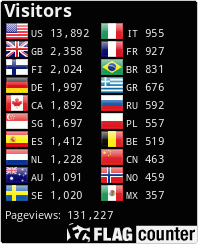 The Metal Crypt - Crushing Posers Since 1999
Copyright © 1999-2022, Michel Renaud / The Metal Crypt. All Rights Reserved.