Review: Kairos - Queen of the Hill
Queen of the Hill

Label: Stormspell Records
Year released: 2019
Duration: 49:16
Tracks: 9
Genre: Heavy/Power Metal

Rating: 4.25/5

Review online: December 24, 2019
Reviewed by: MetalMike

for:Queen of the Hill



Rated

4

/5 (

80%

) (

2 Votes

)

Review

Kairos is yet another Swedish band going for an '80s metal sound and, I must say, doing it easily as well as their brethren on their second album Queen of the Hill. The guitars have a dry, crunchy tone while the vocals are clear and powerful with more than a touch of gravelly toughness. Speed is not the focus, though Kairos can step on the gas when needed, instead mostly chugging along at a thunderous mid-tempo through much of Queen of the Hill. The songs have period-appropriate titles like "Strike While the Iron is Hot" and "Enchanted Age" further fueling the notion that this could possibly be some hidden gem we all missed back in the day. The band that most often came to mind while listening to Queen of the Hill was L.A.'s Malice as Kairos beautifully evoke James Neal's vocal acrobatics and the guitar work of Jay Reynolds and Mick Zane, though other acts like Keel and even TNT (check out the Ronni Le Tekrø-esque riffage on "Japanese Steel") are woven into Kairos' DNA. Queen of the Hill should please '80s fans, especially if early US metal is high on the list.

Other related information on the site
Review: Wicked Callings (reviewed by Luxi Lahtinen)

Click below for more reviews
Latest 0-9 A B C D E F G H I J K L M N O P Q R S T U V W X Y Z Various Books/Zines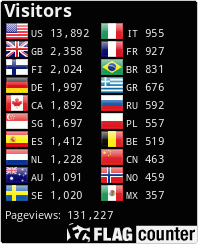 The Metal Crypt - Crushing Posers Since 1999
Copyright © 1999-2022, Michel Renaud / The Metal Crypt. All Rights Reserved.