Review: Kvaen - The Funeral Pyre
The Funeral Pyre

Label: Black Lion Records
Year released: 2020
Duration: 47:14
Tracks: 8
Genre: Black Metal

Rating: 4/5

Review online: January 1, 2020
Reviewed by: Michel Renaud

for:The Funeral Pyre



Rated

4.33

/5 (

86.67%

) (

3 Votes

)

Review

A nice start to 2020 on the black metal front from this Swedish one-man band. The Funeral Pyre does Scandinavian black metal in a modern-ish way but the influence from the mid-90s to early 2000s is undeniable. I love how the album mixes speedy black metal with some blackened thrash as well as dark, nightmarish melodies. There's a lot of pedal-to-the-metal going on here, most of the album being a delightful blast fest though you do get some breathing room here and there with more mid-paced atmospheric and melodic bits—just long enough for you to let your guard down until you get smashed in the face with hyper speed once again. Opener "Revenge by Fire" is so damn strong with unrelenting speed and thrashing madness that the rest of the album doesn't quite live up to it, but pretty much everything here stands on its own. I'll add the usual "not really inventing anything" comment, as this is hard to do, but it's one of those albums that so well done and diverse that it doesn't really matter anyway.

Other related information on the site
Review: The Funeral Pyre (reviewed by MetalMike)

Click below for more reviews
Latest 0-9 A B C D E F G H I J K L M N O P Q R S T U V W X Y Z Various Books/Zines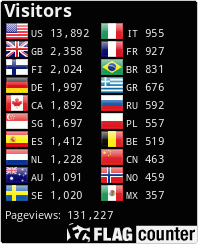 The Metal Crypt - Crushing Posers Since 1999
Copyright © 1999-2022, Michel Renaud / The Metal Crypt. All Rights Reserved.