Review: Crystal Eyes - Starbourne Traveler
Starbourne Traveler

Label: Massacre Records
Year released: 2019
Duration: 44:25
Tracks: 10
Genre: Heavy/Power Metal

Rating: 4.25/5

Review online: January 14, 2020
Reviewed by: Michel Renaud

for:Starbourne Traveler



Rated

4

/5 (

80%

) (

2 Votes

)

Review

Well, well, well... What do we have here? This band has completely flown under my radar despite some good reviews here. I actually have a promo of Killer that I apparently never got too. For shame. This is really fun power metal with a touch of '80s heavy metal to it. While listening to this I couldn't help but think of a mix of Persuader, Freedom Call, Manowar and post-reunion Iron Maiden along with the most powerful and anthemic Bon Jovi stuff (back when they killed) for some more accessible songs. You get it all: anthems, epic-ish tunes here and there, as well as more lightweight, catchy songs. The sound is not overpolished, which gives the album a bit of a sharp edge that helps prevent it from being too syrupy at times. It's really hard to stop listening to Starbourne Traveler and, well, now I have to dig into the band's back catalogue.

Other related information on the site
Review: Chained (reviewed by Nahsil)
Review: Confessions Of The Maker (reviewed by Sargon the Terrible)
Review: Killer (reviewed by MetalMike)
Review: Starbourne Traveler (reviewed by MetalMike)
Review: Vengeance Descending (reviewed by Christopher Foley)

Click below for more reviews
Latest 0-9 A B C D E F G H I J K L M N O P Q R S T U V W X Y Z Various Books/Zines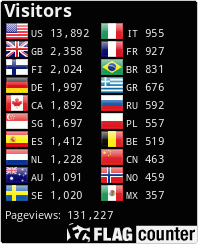 The Metal Crypt - Crushing Posers Since 1999
Copyright © 1999-2022, Michel Renaud / The Metal Crypt. All Rights Reserved.