Review: Kvlt of Eblis - Templo de la serpiente negra
Templo de la serpiente negra

Label: Morbid Skull Records
Year released: 2018
Duration: 40:17
Tracks: 7
Genre: Black Metal

Rating: 3.75/5

Review online: January 31, 2020
Reviewed by: Michel Renaud

for:Templo de la serpiente negra



Rated

4

/5 (

80%

) (

2 Votes

)

Review

It's been awhile since I heard a black metal album that sounds quite like this. I was exposed to quite a bit of this sound when I first got into black metal about 20 years ago, but over time bands moved on to other things—sometimes rawer, sometimes more melodic, sometimes faster and more brutal but with high-precision musicianship.

Kvlt of Eblis play it old school with a rather screechy, chimpmunky vocal style that takes some getting used to, but it really fits the raw, grinding and basic black metal on offer here and sometimes it's even diluted in the background, leaving most of the room for the bleak aural chaos. Templo de la serpiente negra is a few steps above the oddly named "bathroom black metal" played by some of the cult bands of the '90s, but its atmosphere is right up there, mixing primitive rage, despair and chaos. The band throw in a few spoken satanic passages that I found a little bit silly on the first listen, but ultimately they fit with everything else and cranking it up might scare an annoying neighbour into moving the hell away from you. I really need to try that some day...

Click below for more reviews
Latest 0-9 A B C D E F G H I J K L M N O P Q R S T U V W X Y Z Various Books/Zines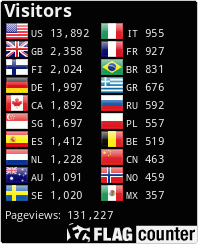 The Metal Crypt - Crushing Posers Since 1999
Copyright © 1999-2022, Michel Renaud / The Metal Crypt. All Rights Reserved.