Review: Cattle Decapitation - Death Atlas
Death Atlas

Label: Metal Blade Records
Year released: 2019
Duration: 55:09
Tracks: 14
Genre: Death/Grind

Rating: 3.5/5

Review online: February 8, 2020
Reviewed by: Michel Renaud

for:Death Atlas



Rated

3

/5 (

60%

) (

2 Votes

)

Review

I'm not big on grindcore but I do tolerate death/grind in small doses. It's been awhile since I last listened to these grinding vegans, who do seem to unnerve a few people with their lyrical content—and sometimes their artwork (this one shouldn't get anyone's panties in a bunch.) Death Atlas has its share of speed, as one would expect, but it's also very melodic, more than what is usually done in the genre. It's those melodic parts that I found the most attention-catching as they have a bit of an end-of-the-world apocalyptic and depressing vibe to them. The vocals often switch to a... hmmm... "melodic chipmunk" style that I have found to be annoying and still can't get used to after several listens. If you like Cattle Decapitation, you'll probably get a kick out of this, but it's not an album that will win over their deterrents.

Other related information on the site
Review: The Harvest Floor (reviewed by Michel Renaud)

Click below for more reviews
Latest 0-9 A B C D E F G H I J K L M N O P Q R S T U V W X Y Z Various Books/Zines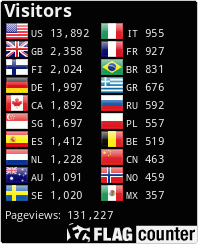 The Metal Crypt - Crushing Posers Since 1999
Copyright © 1999-2022, Michel Renaud / The Metal Crypt. All Rights Reserved.