Review: Kyprian's Circle - Noitatulen vartija
Noitatulen vartija

Label: Werewolf Records
Year released: 2018
Originally released in: 1999
Duration: 18:47
Tracks: 5
Genre: Black Metal

Rating: 4/5

Review online: February 16, 2020
Reviewed by: Michel Renaud

for:Noitatulen vartija


Review

This is a reissue of the last EP – released in 1999 – by this defunct Finnish band. I wouldn't call this "depressive black metal", but it sure as hell isn't uplifting and is such a downer at times that it crushes you with its doom and gloom before speeding up some and kind of "rocking" (for lack of a better word). There's a nice balance of "slow and crushing" and "fast-ish headbanging" on this little emotional rollercoaster, with strangely soothing melodies spread all over the place. It's not particularly polished and in fact has quite a raw edge to it and the shrieking vocals are ear-piercing. This music must have been written during some long Finnish winter nights...

Click below for more reviews
Latest 0-9 A B C D E F G H I J K L M N O P Q R S T U V W X Y Z Various Books/Zines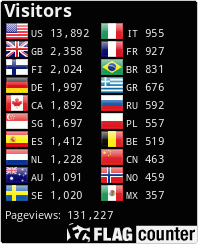 The Metal Crypt - Crushing Posers Since 1999
Copyright © 1999-2022, Michel Renaud / The Metal Crypt. All Rights Reserved.