Review: Callenish Circle - Flesh_Power_Dominion
Flesh_Power_Dominion

Label: Metal Blade Records
Year released: 2002
Duration: 47:25
Tracks: 10
Genre: Melodic Death Metal

Rating: 2.25/5

Review online: February 23, 2020
Reviewed by: Mjölnir

for:Flesh_Power_Dominion



Rated

2.25

/5 (

45%

) (

4 Votes

)

Review

Callenish Circle were among the surge of Melodic Death Metal acts of the early 2000s, and truth be told, I'm finding it hard to say any more than that. They get some points for having some cool melodies scattered throughout, but if there's anything that this kind of music should have taught us, it's that a few good melodies don't make up for cliched songwriting in a genre that's overflowing with it. The times when they do something a little different are actually the worst on the album, like the mumbled clean vocals and trendy acoustics of "Suffer My Disbelief" and the awful, awful ballad "Bleeding", which has keyboard melodies that even N'Sync would find too embarrassing to dance to. Stuff like this is why the Melodeath trend eventually started dying down, and that's about the only really positive thing I can say about this. Don't bother.

Click below for more reviews
Latest 0-9 A B C D E F G H I J K L M N O P Q R S T U V W X Y Z Various Books/Zines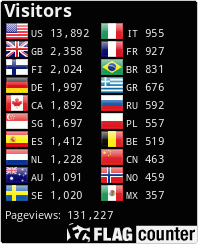 The Metal Crypt - Crushing Posers Since 1999
Copyright © 1999-2022, Michel Renaud / The Metal Crypt. All Rights Reserved.