Review: Crypt Dagger - From Below
From Below

Label: Dying Victims Productions
Year released: 2020
Duration: 23:30
Tracks: 8
Genre: Speed/Thrash

Rating: 3.5/5

Review online: February 28, 2020
Reviewed by: Michel Renaud

for:From Below


Review

Ooooh this is pretty sweet. Germany's Crypt Dagger have packed this little EP with some really cool blackened speed/thrash and they play it fast and old school. It's quite reminiscent of first-wave black metal mixed with the most extreme mid-80s German thrash, served with a modern production but not too polished so as to keep just enough rawness to give the music an added punch. There are some catchy bits in there that are sure to get the live crowds going nuts, singing along, headbanging and fist in the air. Fun stuff.

Click below for more reviews
Latest 0-9 A B C D E F G H I J K L M N O P Q R S T U V W X Y Z Various Books/Zines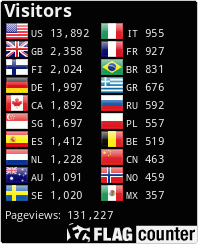 The Metal Crypt - Crushing Posers Since 1999
Copyright © 1999-2022, Michel Renaud / The Metal Crypt. All Rights Reserved.