Review: Kurgan - Yggdrasil Burns
Yggdrasil Burns

Label: Massacre Records
Year released: 2019
Duration: 48:15
Tracks: 10
Genre: Viking Metal

Rating: 3.25/5

Review online: March 2, 2020
Reviewed by: MetalMike

for:Yggdrasil Burns


Review

With the title Yggdrasil Burns, it is a good bet from the outset that this album is going to hit you with Norse themes and a mix of black/death/extreme metal. That is certainly the case on Kurgan's debut and songs like "The Fall of Asgard" and "Send Me a Raven" are installments in yet another retelling of Asgardian trials and tribulations in a long line of them stretching back to Bathory. Musically, Kurgan plays an epic style full of atmosphere that takes elements from black, thrash and traditional metal and overlays it with black/death vocals (with a very few instances of clean singing). It's all well played, full of gravitas and dark power but it lacks anything truly memorable in terms of songwriting and is ultimately a rather generic offering. There's certainly talent and Kurgan are rowing in the right direction, but they aren't across the Rainbow Bridge yet.

Click below for more reviews
Latest 0-9 A B C D E F G H I J K L M N O P Q R S T U V W X Y Z Various Books/Zines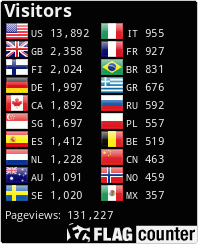 The Metal Crypt - Crushing Posers Since 1999
Copyright © 1999-2022, Michel Renaud / The Metal Crypt. All Rights Reserved.