Review: Cloven Hoof - Age of Steel
Age of Steel

Label: Pure Steel Records
Year released: 2020
Duration: 50:14
Tracks: 10
Genre: Heavy Metal

Rating: 4.25/5

Review online: March 24, 2020
Reviewed by: Michel Renaud

for:Age of Steel



Rated

4.33

/5 (

86.67%

) (

6 Votes

)

Review

Cloven Hoof kick off the year with this strong offering, though I must admit I did not like the album at first and it had to grow on me. I've now reached a point where I have most of the album stuck in my head—for better and for worse. ;)

Age of Steel is interesting in that it showcases mature songwriting dating back 40+ years married with a more modern approach to playing heavy metal. The album is very melodic, but not at the expense of heaviness and some really cool speedy parts and some solos that'll lift you off your seat. Things are a little bit all over the place but still gel together. There's some material here that sounds like Iron Maiden, like "Alderley Edge" which really sound like "Seventh Son of a Seventh Son" at the beginning and also some of the vocal melodies in there—I can only assume that Cloven Hoof are paying homage to Maiden with this one. I also hear some "happy German power metal" influences here and there, especially on the song "Touch the Rainbow"; every time it comes on, I feel like I'm listening to Freedom Call.

The vocals are often impressive, powerful and melodic with a hard edge. Sometimes things sound a little strained as if the vocalist is reaching past his registry. I found that most obvious on "Bedlam" where he often sounds like he really needs to take a dump but he's trying to finish his lines first. Sorry for the mental image, but that's really how that one sounds to me and it makes me cringe every time. ;) Your mileage may vary. With that said, overall there really isn't much to complain about on Age of Steel. Cloven Hoof have delivered a very strong album and done a great job marrying old and new sound and songwriting styles and so far it's one of the best albums I've heard in 2020. The year is still young, but Age of Steel will likely remain high on best-of lists.

Other related information on the site
Review: A Sultan's Ransom (reviewed by Sargon the Terrible)
Review: Age of Steel (reviewed by MetalMike)
Review: Cloven Hoof (reviewed by Omni)
Review: Time Assassin (reviewed by Sargon the Terrible)

Click below for more reviews
Latest 0-9 A B C D E F G H I J K L M N O P Q R S T U V W X Y Z Various Books/Zines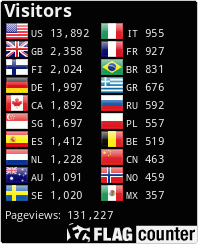 The Metal Crypt - Crushing Posers Since 1999
Copyright © 1999-2022, Michel Renaud / The Metal Crypt. All Rights Reserved.