Review: Cathubodua - Continuum
Continuum

Label: Massacre Records
Year released: 2019
Duration: 59:25
Tracks: 15
Genre: Symphonic Metal

Rating: 3.5/5

Review online: March 31, 2020
Reviewed by: MetalMike

for:Continuum


Review

Continuum is the debut album by Belgium's Cathubodua and it is a sprawling symphonic effort replete with all the trappings of the style from sweeping keyboards to "beauty and the beast" vocals to cinematic songwriting. Singer Sara Venderheyden has a truly operatic voice which is similar in sound to Tarja Turunen or Carmen Lorch and while she is talented, sometimes she doesn't mesh with the music as well as she might. When she does, however, the effect is quite good, lifting tracks like "A Treacherous Maze" and "Abyss" above the rest of the album. Everything else on Continuum is OK, nothing you haven't heard before and nothing that would be considered "bad", but the songwriting is rather safe and frankly a little bland. There aren't any strong hooks to the choruses and none of the keyboard melodies or guitar riffs stick in your head for very long. Continuum is a solid effort that fans of symphonic metal won't dislike but its "memorable factor" is not high as they might like.

Click below for more reviews
Latest 0-9 A B C D E F G H I J K L M N O P Q R S T U V W X Y Z Various Books/Zines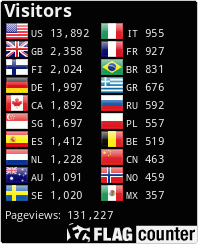 The Metal Crypt - Crushing Posers Since 1999
Copyright © 1999-2022, Michel Renaud / The Metal Crypt. All Rights Reserved.