Review: Creepshow - Bump in the Night
Bump in the Night

Label: Independent
Year released: 2020
Duration: 17:25
Tracks: 5
Genre: Thrash Metal

Rating: 4.75/5

Review online: April 19, 2020
Reviewed by: Luxi Lahtinen

for:Bump in the Night



Rated

4.75

/5 (

95%

) (

4 Votes

)

Review

Wow. It's not every day you get to hear something completely different, but Chicago's best kept secret Creepshow went ahead and made the most exciting and interesting album I have heard in quite some time. Musically, these masked menaces serve a witch's brew of Thrash Metal that has a theatrical sensibility similar to that of King Diamond, complete with horror movie keyboards and even some cheesy humor in tracks like "Mosferatu" to complete the '80s B-movie horror aesthetic. Don't mistake any of that for saying this is all silly nonsense, for this band has a professionalism to their delivery that you don't often hear from a first effort. This is all tied together by vocalist/keyboardist Uncle Death, whose sickening vocal work sounds like a horrific crossbreed of Rich Noonan and Killjoy. Overall, this is a deeply impressive debut that I just can't stop listening to, and any fan of Thrash looking for something different will love this. If you don't, then you better board up your windows and hide in your closet, because the zombie horde known as Creepshow are coming, and they're going to eat your fucking brains!

Other related information on the site
Review: Midnight Hour (reviewed by Luxi Lahtinen)
Interview with vocalist and keyboardist Uncle Death on April 18, 2020 (Interviewed by Luxi Lahtinen)

Click below for more reviews
Latest 0-9 A B C D E F G H I J K L M N O P Q R S T U V W X Y Z Various Books/Zines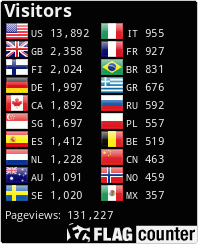 The Metal Crypt - Crushing Posers Since 1999
Copyright © 1999-2022, Michel Renaud / The Metal Crypt. All Rights Reserved.