Review: Crystal Eyes - Starbourne Traveler
Starbourne Traveler

Label: Massacre Records
Year released: 2019
Duration: 44:25
Tracks: 10
Genre: Heavy/Power Metal

Rating: 4.25/5

Review online: April 21, 2020
Reviewed by: MetalMike

for:Starbourne Traveler



Rated

4

/5 (

80%

) (

2 Votes

)

Review

Sweden's Crystal Eyes continues to release excellent, crunchy power metal albums that fly under my radar. On 2019's Starbourne Traveler, we get treated to some consistently catchy, energetic songwriting that ranges from Accept's '80s riff mastery ("Gods of Disorder") to infectious hard rock/heavy metal in the vein of Pretty Maids ("Midnight Radio") to the downright over-the-top power metal of a band like Alestorm ("Rage on the Sea") and they do it all seamlessly so the album flows despite the stylistic changes. There isn't a bad song on the album and the sound is excellent. There isn't much more to say other than if you like power metal, get Starbourne Traveler.

Other related information on the site
Review: Chained (reviewed by Nahsil)
Review: Confessions Of The Maker (reviewed by Sargon the Terrible)
Review: Killer (reviewed by MetalMike)
Review: Starbourne Traveler (reviewed by Michel Renaud)
Review: Vengeance Descending (reviewed by Christopher Foley)

Click below for more reviews
Latest 0-9 A B C D E F G H I J K L M N O P Q R S T U V W X Y Z Various Books/Zines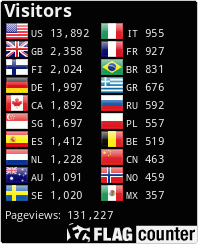 The Metal Crypt - Crushing Posers Since 1999
Copyright © 1999-2022, Michel Renaud / The Metal Crypt. All Rights Reserved.