Review: Cabal - Midian
Midian

Label: Red Stream
Year released: 1990
Duration: 32:05
Tracks: 7
Genre: Thrash Metal

Rating: 4/5

Review online: May 4, 2020
Reviewed by: Michel Renaud

for:Midian



Rated

3.39

/5 (

67.78%

) (

18 Votes

)

Review

This was the only album Cabal ever released way back in 1990 and, once again, Vic Records grace us with a reissue of a nice little underground gem. Midian won't necessarily turn heads these days because the field is so flooded, but it is a nice varied melodic death metal album—not melodic in the Gothenburg sense. Cabal's brand of death metal is pretty old school garnished with a strong razor-sharp thrash edge, which is bound to draw in a few thrashers especially since the vocals are harsh but not overly guttural, often a sticking point for some. There's definitely an influence from the most extreme thrash of the mid-80s here. The guys throw in a heavy and healthy dose of melody without compromising the brute force of the music. Too bad they would only go to release only this one album.

Additional Information

- 2019 reissue on Vic Records reviewed.

Other related information on the site
Review: Midian (reviewed by Sargon the Terrible)

Click below for more reviews
Latest 0-9 A B C D E F G H I J K L M N O P Q R S T U V W X Y Z Various Books/Zines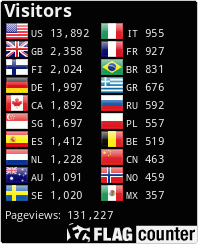 The Metal Crypt - Crushing Posers Since 1999
Copyright © 1999-2022, Michel Renaud / The Metal Crypt. All Rights Reserved.