Review: Cyanide Grenade - Quintessence of Death
Quintessence of Death

Label: Metal Race Records
Year released: 2017
Duration: 34:11
Tracks: 9
Genre: Thrash Metal

Rating: 3.75/5

Review online: May 16, 2020
Reviewed by: Luxi Lahtinen

for:Quintessence of Death



Rated

3.5

/5 (

70%

) (

2 Votes

)

Review

Cyanide Grenade are a 4-piece Thrash Metal act that formed in 2013 and released this, their debut album, back in 2017, and I have to say I've been spinning it quite a lot recently. Musically, they've got a slightly punky and even Black/Thrash kick to their music that's somewhat akin to Venom mixed with early Kreator and Exodus, particularly on their cover of "Black Metal". The riffs are good if not spectacular, the solos are quick, violent outbursts the way Hanneman and King used to do it, and the rasps of vocalist Vitaly are raw and rather one-note, but they do get the job done. There's nothing revolutionary about this in the slightest, but if 34 minutes of enjoyably above average old-school Thrash sounds like a good time to you, then this album will hit the spot.

Click below for more reviews
Latest 0-9 A B C D E F G H I J K L M N O P Q R S T U V W X Y Z Various Books/Zines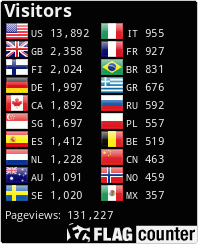 The Metal Crypt - Crushing Posers Since 1999
Copyright © 1999-2022, Michel Renaud / The Metal Crypt. All Rights Reserved.