Review: Cauldron Black Ram - Slaver
Slaver

Label: 20 Buck Spin
Year released: 2020
Duration: 36:05
Tracks: 10
Genre: Black/Death

Rating: 4.5/5

Review online: June 8, 2020
Reviewed by: Sargon the Terrible

for:Slaver



Rated

4.08

/5 (

81.67%

) (

12 Votes

)

Review

It's been a six-year wait since this band unleashed Stalagmire, and I was beginning to wonder if we would hear from them again. This band's output has been a bit spotty, with long waits between releases and none of their albums living up to the malign pleasures of the debut. But I was stoked to see this album come along in my review queue, nobody else does this kind of stinking, dirty Black Pirate Metal.

The band hasn't made the mistake of cleaning up their sound, and this retains a dirty, raw recording sound that suits their evil vibe. The guitar sound is heavy, the vocals are a low-pitched bellow, and the riffs are pure joy mined out of the same hole Hellhammer and Sodom used to dig their shit out of. This gets called "Black/Death" or "Black/Thrash", but really they are going for a much older vibe than that, harking back to the primitive tooling of bands like Venom who helped invent shit before there were genres and everything went in a little box. This album is short—Cauldron Black Ram albums are always short—but pretty much every second of it is cool. For those who like primitive, gut-ripping music for cannibal pirates.

Other related information on the site
Review: Skulduggery (reviewed by Sargon the Terrible)
Review: Slaver (reviewed by Michel Renaud)
Review: Stalagmire (reviewed by MetalMike)
Review: Stalagmire (reviewed by Sargon the Terrible)

Click below for more reviews
Latest 0-9 A B C D E F G H I J K L M N O P Q R S T U V W X Y Z Various Books/Zines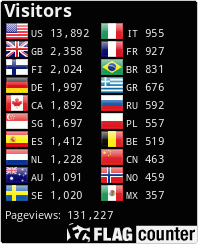 The Metal Crypt - Crushing Posers Since 1999
Copyright © 1999-2022, Michel Renaud / The Metal Crypt. All Rights Reserved.