Review: Centinex - Death in Pieces
Death in Pieces

Label: Agonia Records
Year released: 2020
Duration: 32:35
Tracks: 10
Genre: Death Metal

Rating: 3.5/5

Review online: June 11, 2020
Reviewed by: Sargon the Terrible

for:Death in Pieces



Rated

2.67

/5 (

53.33%

) (

6 Votes

)

Review

Eleventh full-length for Centinex, who have carved out a respectable B-level career in the Swedish underground over the past 30 years. This is a band you have heard of, but may not have ever heard, and despite them being pretty good, there is nothing really outstanding about them. Interestingly, this is almost a whole new band from former releases, as only founding bass player Martin Schulman remains from earlier lineups, everyone else being brand-new. Centinex play old-school Swedish Death, with maybe just a tad more Thrash flavor than is the usual, and vocals that are a bit more intelligible than what we often get from this kind of stuff. This has a propulsive sound, heavy riffs, and a lot of energy, the only drawback is that this is not anything different from what Swedish bands beyond counting have been doing for the past three decades. If this is your kind of thing, then Centinex are better than average, but that's it.

Other related information on the site
Review: The Pestilence (reviewed by Michel Renaud)

Click below for more reviews
Latest 0-9 A B C D E F G H I J K L M N O P Q R S T U V W X Y Z Various Books/Zines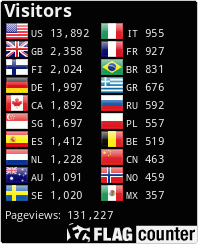 The Metal Crypt - Crushing Posers Since 1999
Copyright © 1999-2022, Michel Renaud / The Metal Crypt. All Rights Reserved.