Review: Contamination - Traumatic Recollections
Traumatic Recollections

Label: Independent
Year released: 2020
Duration: 51:02
Tracks: 8
Genre: Death/Thrash

Rating: 4/5

Review online: July 3, 2020
Reviewed by: Luxi Lahtinen

for:Traumatic Recollections



Rated

4

/5 (

80%

) (

3 Votes

)

Review

German Death/Thrash patrol Contamination formed in 2007, but they play like they were alongside bands like Incubus and Sepultura way back in the early '90s. I can't speak for their 2014 debut album, Nightmare Asylum, but their follow-up reminds me a lot of Demolition Hammer and the aforementioned Sepultura, albeit nowhere near as heavy. That's not to say this is feeble by any means, as Contamination play their Death/Thrash fast, precise, and more technical than most bands in the style bother with. There are places where the band experiments a little with their compositions, such as on "Isolated Fear" and the mystical acoustic opening on the otherwise Sepultura-esque "Curse of the Tomb", and these parts are what really helps them stand out from the crowd. This is especially true of the 12-minute tour de force of an instrumental "Lost in Psychotic Dreams", which carefully builds its thick, malevolent tension throughout the entire runtime with the aid of some mellow interludes that keeps it from getting dull, and coming from a sophomore album that's pretty damn impressive. These guys certainly have the chops to become a big name in the underground, but even if they don't, anyone who misses the '90s Death/Thrash scene will find Traumatic Recollection to be right up their alley.

Click below for more reviews
Latest 0-9 A B C D E F G H I J K L M N O P Q R S T U V W X Y Z Various Books/Zines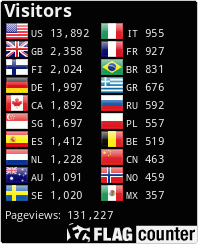 The Metal Crypt - Crushing Posers Since 1999
Copyright © 1999-2022, Michel Renaud / The Metal Crypt. All Rights Reserved.