Review: Carthagods - The Monster in Me
The Monster in Me

Label: Darkside Records Europe
Year released: 2019
Duration: 48:35
Tracks: 8
Genre: Heavy/Power Metal

Rating: 3.75/5

Review online: July 30, 2020
Reviewed by: MetalMike

for:The Monster in Me



Rated

4

/5 (

80%

) (

4 Votes

)

Review

If I didn't know better, I would have bet this album, The Monster in Me from Tunisia's Carthagods, was a Brainstorm record. The title reminds me of Liquid Monster, the artwork a little bit, too. Then there's the music; thumping heavy/power metal with booming vocals, a thick guitar tone and keys to round out the sound and amp up the melody. I found the songwriting to mirror Brainstorm as well, sometimes pretty catchy, other times not so much. The performances are the real highlights as the singer delivers his lines with a lot of presence and the guitarist is truly adept at spinning a neoclassical solo. Carthagods' playing is better than their songwriting, which seems to be a common enough occurrence in today's metal scene. Both are above average, though, so if you like crunchy power metal, give The Monster in Me a spin.

Other related information on the site
Review: The Monster in Me (reviewed by Sargon the Terrible)

Click below for more reviews
Latest 0-9 A B C D E F G H I J K L M N O P Q R S T U V W X Y Z Various Books/Zines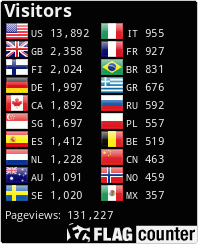 The Metal Crypt - Crushing Posers Since 1999
Copyright © 1999-2022, Michel Renaud / The Metal Crypt. All Rights Reserved.