Review: Challenger - Turned to Dust
Turned to Dust

Label: Dying Victims Productions
Year released: 2019
Duration: 19:05
Tracks: 4
Genre: Heavy Metal

Rating: 3.5/5

Review online: August 21, 2020
Reviewed by: MetalMike

for:Turned to Dust



Rated

4.29

/5 (

85.71%

) (

7 Votes

)

Review

Turned to Dust is the debut EP for Challenger, a young band from the growing metal hotbed of Slovenia. Early Iron Maiden is the bar by which this band should be measured with, with vocals that are reminiscent of Paul Di'Anno (and I mean that in a positive way as I really like the first two Maiden albums) and music that has a traditional metal foundation but flirts with the epic songwriting you started to hear when Dickinson joined and began contributing songs like "Revelations" and "Powerslave." They sound like they are between writing music that is like the stuff that inspired them to pick up instruments in the first place and developing their own style. Turned to Dust is energetic but a bit derivative though I hear enough promise to want to hear what Challenger come up with next.

Other related information on the site
Review: Turned to Dust (reviewed by Mjölnir)

Click below for more reviews
Latest 0-9 A B C D E F G H I J K L M N O P Q R S T U V W X Y Z Various Books/Zines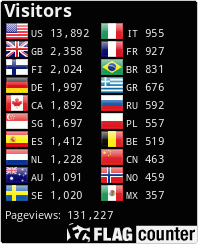 The Metal Crypt - Crushing Posers Since 1999
Copyright © 1999-2022, Michel Renaud / The Metal Crypt. All Rights Reserved.