Review: Conceived by Hate - Putrid Realms of the Occult
Putrid Realms of the Occult

Label: Satanath Records
Year released: 2020
Duration: 40:20
Tracks: 9
Genre: Black/Death

Rating: 3.5/5

Review online: September 3, 2020
Reviewed by: Luxi Lahtinen

for:Putrid Realms of the Occult



Rated

3.4

/5 (

68%

) (

5 Votes

)

Review

I rather enjoyed this band's last album, Death and Beyond, so I was happy to get a hold of a promo of their most recent outing. A lot has changed in the band since then, becoming vocalist/guitarist's Jorge Montesino's (aka. Morbid, or M.Q.) one-man band in 2018 and even using his native Spanish for the lyrics after the first two songs on here. This change has perhaps led him to adopt a more typical Black/Death sound for the project, which I think has made them a little less exciting overall. That's not to say this is bad, as this is a bloody love letter to Swedish Death Metal in the vein of Grave and Dismember complemented with Jorge's vile, Pete Helmkamp-esque blackened rasp, and this is an angry, brutal good time for the duration. Sadly, this has taken away some of the band's identity, as it doesn't have the surprising melodic edge their last one did and leans on more well-worn tropes than before without doing anything to really stand out in a crowded scene. Still, if you can't get enough plagiarism of '90s Swedish Death Metal, then this is worth sinking your teeth into.

Other related information on the site
Review: Death & Beyond (reviewed by Luxi Lahtinen)

Click below for more reviews
Latest 0-9 A B C D E F G H I J K L M N O P Q R S T U V W X Y Z Various Books/Zines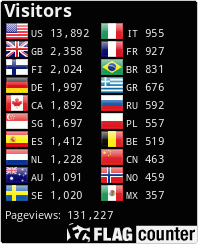 The Metal Crypt - Crushing Posers Since 1999
Copyright © 1999-2022, Michel Renaud / The Metal Crypt. All Rights Reserved.