Review: Coltre - Under the Influence
Under the Influence

Label: Dying Victims Productions
Year released: 2020
Duration: 33:24
Tracks: 5
Genre: Heavy Metal

Rating: 3.25/5

Review online: September 5, 2020
Reviewed by: MetalMike

for:Under the Influence



Rated

3

/5 (

60%

) (

3 Votes

)

Review

Coltre is one of those bands trying to zero in on the sounds that came out of the NWOBHM back in the early '80s and they've nailed it, perhaps a bit too accurately. They have a classic early metal sound that is not overly complex in terms of song structures and features plenty of hard rock melodic sensibility with the speed and aggression of punk and played with loads of energy. The vocals are decent, typical of so many of the original NWOBHM acts while the rest of the band plays with equal amounts of heart and talent. The EP opens with their best song, "Lambs to the Slaughter." This is a superb metal anthem with a cool riff and catchy chorus tailor-made for shouting along with in a live setting. After that, the song quality drops off quite a bit. "Crimson Killer" is notable for the odd pronunciation of the word "crimson" but little else and the other three tracks are also generic. So, you've got one great track and several forgettable ones, and that is what I meant when I said Coltre had nailed the NWOBHM vibe too accurately. So many bands from that movement only ever had one or two great songs (Sledgehammer, Sweet Savage, etc.) that they are known for but never really struck paydirt again. That's not to say Coltre won't come back with something in the future, and I hope they do because "Lambs to the Slaughter" is excellent and it would be great if they could catch that lightning in another bottle or two. If you like bands from the NWOBHM such as Tokyo Blade, Weapon, Blitzkrieg and the like, this is a band to keep your eye on even if they aren't quite there yet.

Click below for more reviews
Latest 0-9 A B C D E F G H I J K L M N O P Q R S T U V W X Y Z Various Books/Zines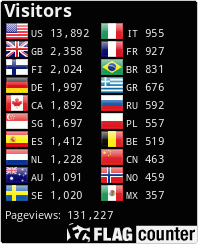 The Metal Crypt - Crushing Posers Since 1999
Copyright © 1999-2022, Michel Renaud / The Metal Crypt. All Rights Reserved.