Review: King ov Wyrms - Lord ov Thornes
Lord ov Thornes

Label: Independent
Year released: 2020
Duration: 51:26
Tracks: 8
Genre: Black/Death

Rating: 3/5

Review online: October 14, 2020
Reviewed by: Mjölnir

for:Lord ov Thornes



Rated

3.58

/5 (

71.67%

) (

12 Votes

)

Review

King ov Wyrms is a side project of ex-Judicator guitarist Michael Sanchez meant to fulfill his desire for more aggressive music that neither Judicator nor his more progressive band Pain Patterns could fulfill. This is meant to be a modernized take on old-school Black/Death, and I can kind of hear it with some of the melodies and overall heaviness, but that makes it sound more exciting than it really is. The riffs are ok, but repeated too much and can't sustain the repetitive compositions for long, especially on the opening two tracks, which are so dull they could cure insomnia. It gets better as it goes along, and even attempts to slow down and establish some real mood on "The Maggots That Crawled From the Wounds", but even that gets repetitive and goes nowhere, and none of the other songs have anything really noteworthy about them. Sanchez has the right idea overall, but it needs some serious work if he wants to take it anywhere.

Other related information on the site
Review: Lord ov Thornes (reviewed by Michel Renaud)

Click below for more reviews
Latest 0-9 A B C D E F G H I J K L M N O P Q R S T U V W X Y Z Various Books/Zines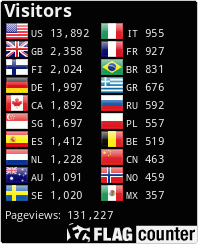 The Metal Crypt - Crushing Posers Since 1999
Copyright © 1999-2022, Michel Renaud / The Metal Crypt. All Rights Reserved.