Review: Various Artists - The Cult of Necrodeath
The Cult of Necrodeath

Label: Black Tears of Death
Year released: 2017
Duration: 59:23
Tracks: 14
Genre: Black/Thrash

Rating: 3.75/5

Review online: October 21, 2020
Reviewed by: Luxi Lahtinen

for:The Cult of Necrodeath



Rated

3.67

/5 (

73.33%

) (

3 Votes

)

Review

Can't say I saw this one coming. Necrodeath have been stalwarts of the Italian scene since the '80s, and while they were never lacking in praise, I never figured they got enough attention to warrant a tribute album like this. I'm glad to be proven wrong here, not just because I think the band deserves it, but also because this is a pretty solid disc.

This release contains 13 bands covering a classic Necrodeath song apiece and a previously unreleased track from the band themselves at the end. These bands include ex-Voivod vocalist Erik Forrest's band E-Host, Schizo, and Death Mechanism (along with AC Wild and Andy Panigada from Bulldozer performing a few parts on their cover of "At the Mountains of Madness"), among others. They all do a solid job capturing the essence of Necrodeath while also adding their own touches to their respective songs but remain faithful enough that going over each track in excruciating detail is unnecessary. If you're a fan of the band, you'll know what these songs sound like, but the little touches each band put in, along with the new song, will make this worth checking out. I certainly enjoyed this a lot more than I expected, and I'd gladly call it a worthy tribute to one of the great Italian Black/Thrash bands. The Cult of Necrodeath is faithful indeed.

Click below for more reviews
Latest 0-9 A B C D E F G H I J K L M N O P Q R S T U V W X Y Z Various Books/Zines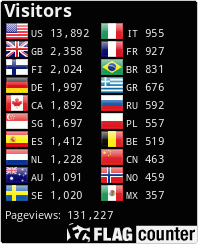 The Metal Crypt - Crushing Posers Since 1999
Copyright © 1999-2022, Michel Renaud / The Metal Crypt. All Rights Reserved.