Review: Cannibal Accident - Ritual Paprika
Ritual Paprika

Label: Nailjar Records
Year released: 2016
Duration: 27:42
Tracks: 16
Genre: Death/Grind

Rating: 3.5/5

Review online: October 25, 2020
Reviewed by: Luxi Lahtinen

for:Ritual Paprika



Rated

3.5

/5 (

70%

) (

6 Votes

)

Review

This was the third album from these Finnish grinding perverts, and if you've heard their other material you know what to expect: relentless blasts of Death/Grind whose convincing delivery and unique brand of perverted humor is bound to leave you breathless. For those who aren't familiar, just read song titles like "Cancer Coated Earth Cake", "Foreskin Noose", "You Are Dead... Amen", and "Trapped in Hiace". That should tell you what you need to know about this band and whether or not you'd enjoy them. Personally, I find this to be an enjoyable slab of brief, brain-dead Death/Grind from a band that's never less than entertaining.

Other related information on the site
Review: Cannibal Accident/Skulmagot Split (reviewed by Luxi Lahtinen)
Review: Encyclopaedia Cannibalicum: Minimal Results with Maximal Efforts (reviewed by Luxi Lahtinen)
Review: Nekrokluster (reviewed by Luxi Lahtinen)
Review: Shotgun Selfie (reviewed by Luxi Lahtinen)

Click below for more reviews
Latest 0-9 A B C D E F G H I J K L M N O P Q R S T U V W X Y Z Various Books/Zines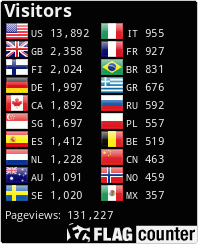 The Metal Crypt - Crushing Posers Since 1999
Copyright © 1999-2022, Michel Renaud / The Metal Crypt. All Rights Reserved.