Review: Carnosus - Dogma of the Deceased
Dogma of the Deceased

Label: Satanath Records
Year released: 2020
Duration: 45:23
Tracks: 11
Genre: Death/Thrash

Rating: 3.75/5

Review online: October 26, 2020
Reviewed by: Luxi Lahtinen

for:Dogma of the Deceased



Rated

3.83

/5 (

76.67%

) (

12 Votes

)

Review

Carnosus are a Swedish act that play a modern, technically intricate stripe of Death/Thrash that's somewhere between Obscura, Necrophagist, and later Death. The playing is tight and intricate, the songwriting progressive and challenging, and the songs themselves capable of seamlessly blending between moods like a chameleon, all while sporting some killer growls and shrieks from Jonatan Karasiak and some striking melodies and amazing lead work from ax wizard Rickard Persson. I do think the songs can be too complex for their own good, cramming in too many rhythm changes and leaving many of the songs confused and slightly jumbled for it. This is less of a problem when they slow down and focus on building atmosphere on tracks like "Deceptive Authority" and "Totalityranny", and I believe they'd be better off focusing on that in the future. Minor complaints aside, this is a damn impressive debut from a band that stands out by virtue of sheer musicality, and it's well worth checking out.

Other related information on the site
Review: Dogma of the Deceased (reviewed by Sargon the Terrible)

Click below for more reviews
Latest 0-9 A B C D E F G H I J K L M N O P Q R S T U V W X Y Z Various Books/Zines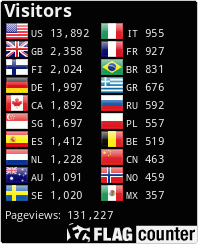 The Metal Crypt - Crushing Posers Since 1999
Copyright © 1999-2022, Michel Renaud / The Metal Crypt. All Rights Reserved.