Review: Contrarian - Only Time Will Tell
Only Time Will Tell

Label: Willowtip Records
Year released: 2020
Duration: 34:32
Tracks: 8
Genre: Death Metal

Rating: 3/5

Review online: November 7, 2020
Reviewed by: Sargon the Terrible

for:Only Time Will Tell



Rated

3

/5 (

60%

) (

3 Votes

)

Review

I have a taste for Technical Death Metal, especially if it is aggressive and has some cool Sci-Fi themes. This is pretty good, without the prog/jazz nonsense I was expecting. Contrarian are a productive band, cranking out four albums in the past six years, but this was my first time hearing them. Overall, I find this a solid disc, but not as good as it wanted to be. This is technical, but not enough to really get the prog heads going. It's aggressive, but doesn't compare to stuff like Origin or Decrepit Birth. This is an interesting album, and I keep listening because the band keeps doing things that get my attention, but not much lingers in the mind afterward.

Click below for more reviews
Latest 0-9 A B C D E F G H I J K L M N O P Q R S T U V W X Y Z Various Books/Zines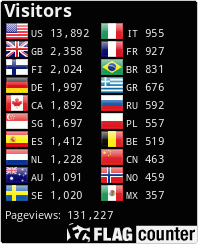 The Metal Crypt - Crushing Posers Since 1999
Copyright © 1999-2022, Michel Renaud / The Metal Crypt. All Rights Reserved.