Review: Kosmogyr - Eviternity
Eviternity

Label: Flowing Downward
Year released: 2018
Duration: 52:17
Tracks: 9
Genre: Black Metal

Rating: 4/5

Review online: November 12, 2020
Reviewed by: Michel Renaud

for:Eviternity



Rated

4

/5 (

80%

) (

5 Votes

)

Review

Kosmogyr is an international duo made up of members from China and the Czech Republic, which is a rather rare association—at least to my knowledge. The music here is second-wave black metal to the core, very much like what was coming out of Scandinavia in the '90s. Insanely fast, heavy and relentless black metal is what you'll get here. The band does a good job incorporating something of a sorrowful melody in the middle of all this blasting thanks to a tasteful use of keyboards. The vocals are, as one can expect in the genre, out-of-this-world black metal screams that make the whole thing chilling. Kosmogyr may not be inventing anything here, but if you can't get enough of that sound, know that they do it right, so this is a sure bet.

Click below for more reviews
Latest 0-9 A B C D E F G H I J K L M N O P Q R S T U V W X Y Z Various Books/Zines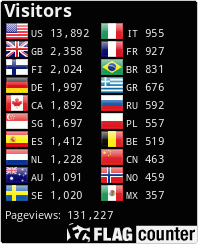 The Metal Crypt - Crushing Posers Since 1999
Copyright © 1999-2022, Michel Renaud / The Metal Crypt. All Rights Reserved.