Review: Creepshow - Midnight Hour
Midnight Hour

Label: Independent
Year released: 2020
Duration: 4:51
Tracks: 1
Genre: Black/Thrash

Rating: 4.5/5

Review online: November 21, 2020
Reviewed by: Luxi Lahtinen

for:Midnight Hour



Rated

4.5

/5 (

90%

) (

6 Votes

)

Review

"Long ago it was prophesied that I would return from the dead. And now that the midnight hour is at hand, I am reborn of this land. Bats fly where goblins shy and fall to grounds where many have died. The ritual fog begins to flee and finally I'm free..."

These lines introduce the latest single from Chicago horror freaks Creepshow, released appropriately at midnight on Halloween. Musically, this is more of the bubbling brew of Speed, Black, Thrash, and Trad that was found on the excellent Bump in the Night, complete with King Diamond-esque theatrics and schlocky horror imagery that evokes vintage vampire films and cheesy cartoon castles with swarms of bats flying past lightning bolts in equal measure. Uncle Death's deranged, Killjoy-esque delivery is as blood curdling as ever, and his Creepetes' playing is tight and energetic while still wielding the chaotic energy needed to make this kind of thing fly. The only problem I have with this is that it reminds me these guys have neither a full-length to their name nor a label to distribute it, so if any coke-fizzled exec is reading this, go give the Creepshow a proper home before they claw at your windows at the Midnight Hour to bring your untimely end!

Other related information on the site
Review: Bump in the Night (reviewed by Luxi Lahtinen)
Interview with vocalist and keyboardist Uncle Death on April 18, 2020 (Interviewed by Luxi Lahtinen)

Click below for more reviews
Latest 0-9 A B C D E F G H I J K L M N O P Q R S T U V W X Y Z Various Books/Zines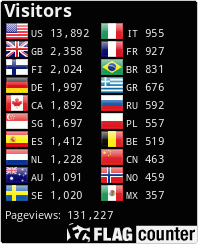 The Metal Crypt - Crushing Posers Since 1999
Copyright © 1999-2022, Michel Renaud / The Metal Crypt. All Rights Reserved.