Review: Carcass - Despicable
Despicable

Label: Nuclear Blast Records
Year released: 2020
Duration: 18:52
Tracks: 4
Genre: Death Metal

Rating: 3.75/5

Review online: November 25, 2020
Reviewed by: Michel Renaud

for:Despicable



Rated

3.88

/5 (

77.5%

) (

8 Votes

)

Review

My only experience with Carcass is a DVD I got many years ago, so I won't even attempt to compare this with their previous material. Seven years after their last album, with a few EPs, splits and other goodies in between, Carcass have decided to tease people a little longer with yet another EP. Some fans may not be amused. ;) Despicable is in death 'n' roll territory, which is pretty far removed from their grindcore roots. The vocals remind me a little bit of late-90s Witchery, to the point where I wanted to go and put on their old stuff. The genre makes this more accessible than your average death metal album and it's kind of catchy and packs a healthy dose of melody, and not the dark kind either; it's really on the rock side of things when it comes to that. I figure fans of their early works may not be on board with this direction, but if you're looking for some lightweight death metal that rocks, Despicable fits that bill.

Other related information on the site
Review: Heartwork (reviewed by Christopher Foley)
Review: Necroticism: Descanting the Insalubrious (reviewed by Lars Christiansen)
Review: Surgical Steel (reviewed by Christopher Foley)
Review: Symphonies of Sickness (reviewed by Scott Murray)

Click below for more reviews
Latest 0-9 A B C D E F G H I J K L M N O P Q R S T U V W X Y Z Various Books/Zines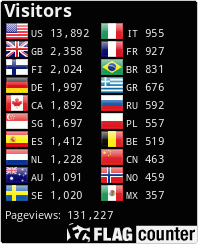 The Metal Crypt - Crushing Posers Since 1999
Copyright © 1999-2022, Michel Renaud / The Metal Crypt. All Rights Reserved.