Review: Cerebral Invasion - Cerebral Invasion
Cerebral Invasion

Label: Independent
Year released: 2020
Duration: 13:36
Tracks: 4
Genre: Death/Thrash

Rating: 3.75/5

Review online: December 20, 2020
Reviewed by: Luxi Lahtinen

for:Cerebral Invasion



Rated

3.5

/5 (

70%

) (

4 Votes

)

Review

Hailing from Europe's Thrash capital Germany, Cerebral Invasion have only been around since 2019 and already have a pretty accomplished self-titled EP out. The best way to describe the band is like a version of Malevolent Creation that's more melodic and leans much harder on the Thrash end of Death/Thrash, complete with the semi-growled vocals of Mammoth and an endless supply of killer riffs. You get solid tracks like the melodic "Brainwashed into Madness", and then you get excellent songs like the crushing opener "Pure Insanity" and the piercing riff fest of "Rotting Existence", all of which makes me want so much more from this band. This is short, but it's filled with promise.

Other related information on the site
Interview with vocalist Mahmood and guitarist Dominik Rothe on January 31, 2021 (Interviewed by Luxi Lahtinen)

Click below for more reviews
Latest 0-9 A B C D E F G H I J K L M N O P Q R S T U V W X Y Z Various Books/Zines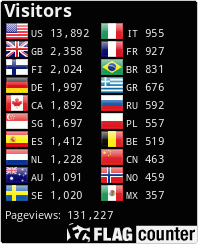 The Metal Crypt - Crushing Posers Since 1999
Copyright © 1999-2022, Michel Renaud / The Metal Crypt. All Rights Reserved.