Review: Cynabare Urne - Obsidian Daggers and Cinnabar Skulls
Obsidian Daggers and Cinnabar Skulls

Label: Helter Skelter Productions
Year released: 2020
Duration: 41:33
Tracks: 10
Genre: Death Metal

Rating: 4/5

Review online: December 22, 2020
Reviewed by: Sargon the Terrible

for:Obsidian Daggers and Cinnabar Skulls



Rated

4

/5 (

80%

) (

3 Votes

)

Review

This is a Finnish Death Metal band who are at least doing something a bit different, starting with a Swedish-styled base and then adding in a lot of melody and spaced-out occult atmosphere to arrive at a heavy sound that is still adventurous. This reminds me a bit of early Septicflesh, though really not as experimental as that. This is like Scandinavian Death Metal by guys who have been listening to a lot of epic Black Metal bands like Nightbringer. The songwriting is ambitious, the sound is pretty good, and the band keeps turning corners and changing up what they are doing, so you are never bored. A band to watch.

Click below for more reviews
Latest 0-9 A B C D E F G H I J K L M N O P Q R S T U V W X Y Z Various Books/Zines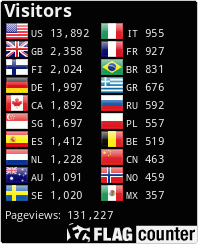 The Metal Crypt - Crushing Posers Since 1999
Copyright © 1999-2022, Michel Renaud / The Metal Crypt. All Rights Reserved.