Review: Chalice - Trembling Crown
Trembling Crown

Label: High Roller Records
Year released: 2020
Duration: 49:53
Tracks: 7
Genre: Heavy Metal

Rating: 4/5

Review online: January 2, 2021
Reviewed by: MetalMike

for:Trembling Crown



Rated

4

/5 (

80%

) (

4 Votes

)

Review

This band using the name Chalice (one of ten listed at Metal-Archives) is from Finland and plays a somewhat epic brand of traditional metal, joining the movement that features groups like Eternal Champion, Megaton Sword, Challenger, and others. Chalice's music is quirky enough to give it separation from the pack with vocals that sound like they might have the potential to become unhinged at some point, but never do along with more than a little doom mixed into the songwriting formula. The title track features some nice Spanish-influenced acoustic guitars and the bass riff on "Hunger of the Depths" is reminiscent of the one at the end of The Beatles "I Want You (She's So Heavy)," one of the Fab Four's heaviest songs. The rest of the album in nicely varied and packs a solid punch from start to finish. Chalice have come out of the gate with a unique sound and, despite not being as immediately accessible as other peers in this arena, seem poised for bigger things.

Click below for more reviews
Latest 0-9 A B C D E F G H I J K L M N O P Q R S T U V W X Y Z Various Books/Zines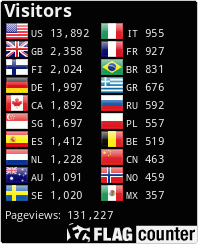 The Metal Crypt - Crushing Posers Since 1999
Copyright © 1999-2022, Michel Renaud / The Metal Crypt. All Rights Reserved.