Review: Carnation - Chapel of Abhorrence
Chapel of Abhorrence

Label: Season of Mist
Year released: 2018
Duration: 47:42
Tracks: 11
Genre: Death Metal

Rating: 4/5

Review online: January 5, 2021
Reviewed by: Michel Renaud

for:Chapel of Abhorrence



Rated

4

/5 (

80%

) (

6 Votes

)

Review

There are some death metal albums that blow you away and there are some that don't, but still entertain and make you nod in approval. Chapel of Abhorrence is of the latter. This is very well executed old-school Swedish death metal that achieves a good balance between speedy and slow, heavy songs and just chugs along for nearly 48 minutes with no fillers but nothing to make you go "wow" either. The buzzsaw guitar sound and the drumbeat are perfect for mild headbanging—which I've found myself doing quite a bit when listening to this while taking a walk—and it's just good death metal, nothing more, nothing less. Carnation aren't really original and you've definitely heard songs like this if Swedish death metal is your thing, but they make up for it by doing the style right, resulting in a very satisfying album.

Other related information on the site
Review: Where Death Lies (reviewed by Michel Renaud)

Click below for more reviews
Latest 0-9 A B C D E F G H I J K L M N O P Q R S T U V W X Y Z Various Books/Zines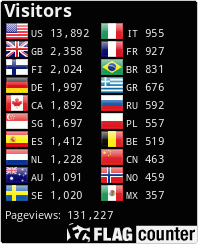 The Metal Crypt - Crushing Posers Since 1999
Copyright © 1999-2022, Michel Renaud / The Metal Crypt. All Rights Reserved.