Review: Korpsesoturi - Korpskrist
Korpskrist

Label: Xtreem Music
Year released: 2020
Duration: 36:58
Tracks: 10
Genre: Death Metal

Rating: 4/5

Review online: January 13, 2021
Reviewed by: Luxi Lahtinen

for:Korpskrist



Rated

4

/5 (

80%

) (

3 Votes

)

Review

Korpsesoturi are yet another Finnish act come to assault us with a bombardment of visceral, brutal, boundlessly violent Death Metal that's somewhat akin to Cannibal Corpse mixed with Sotajumala and Demilich, albeit more straightforward than that would imply. I don't know how this compares to their debut Malus Corpus, but I do know this one wastes no time storming out the gate to make your insides into outsides before putting them back in the wrong places. There's nothing pretty or fancy going on here, it's just 37 minutes of barbaric Death Metal havoc that initially caught me off guard when I first listened to it, especially the pulverizing drum work of session drummers Pauli Rytkönen and James Andersson (the latter of which plays on "Helvetetin Vanha Kiulu"). Well worth checking out.

Other related information on the site
Interview with bassist and vocalist Juha Alhfors on February 16, 2021 (Interviewed by Luxi Lahtinen)

Click below for more reviews
Latest 0-9 A B C D E F G H I J K L M N O P Q R S T U V W X Y Z Various Books/Zines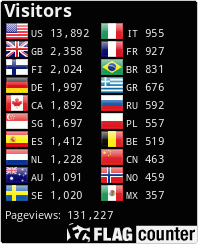 The Metal Crypt - Crushing Posers Since 1999
Copyright © 1999-2022, Michel Renaud / The Metal Crypt. All Rights Reserved.