Review: Carnation - Where Death Lies
Where Death Lies

Label: Season of Mist
Year released: 2020
Duration: 40:38
Tracks: 9
Genre: Death Metal

Rating: 4.25/5

Review online: January 20, 2021
Reviewed by: Michel Renaud

for:Where Death Lies



Rated

4.17

/5 (

83.33%

) (

6 Votes

)

Review

I really liked 2018's Chapel of Abhorrence, a well-executed album of solid Swedish-style death metal and Where Death Lies follows in the same path, but this time the band cranked the aggression and heaviness, making Where Death Lies quite the death metal bullet train that will make you wonder what the hell just hit you. Most, if not all of what I said about Chapel of Abhorrence remains true here, but Carnation have sharpened their skills to produce an ever more devastating trolley of songs. This stuff is heavy, razor-sharp and those pounding drums feel like someone is smashing your face against the pavement. Once again, some top-notch growls that do not fall into any of the annoying trends, even sounding catchy at times. That is actually kind of true of the whole album, which has quite a few riffs and melodies that are bound to stick around long after the album is over. Just about any death metal fan who's not looking for anything new, but rather just solid old-school death metal, should find something to like here.

Other related information on the site
Review: Chapel of Abhorrence (reviewed by Michel Renaud)

Click below for more reviews
Latest 0-9 A B C D E F G H I J K L M N O P Q R S T U V W X Y Z Various Books/Zines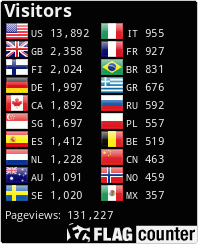 The Metal Crypt - Crushing Posers Since 1999
Copyright © 1999-2022, Michel Renaud / The Metal Crypt. All Rights Reserved.