Review: Coronary - Sinbad
Sinbad

Label: Cruz Del Sur Music
Year released: 2021
Duration: 46:54
Tracks: 10
Genre: Heavy Metal

Rating: 4.25/5

Review online: January 25, 2021
Reviewed by: Luxi Lahtinen

for:Sinbad



Rated

4.27

/5 (

85.45%

) (

11 Votes

)

Review

Coronary have been pumping out no frills Heavy Metal since their 2018 demo and, after a split with Canadian labelmates Traveler, their full-length debut, Sinbad, shows them doing even more of that. Musically, this is an exercise in good ol'-fashioned Heavy Metal that's as much about Saxon and Judas Priest as it is Scorpions and Whitesnake. True, there's absolutely nothing on here that couldn't be called clichéd and predictable, but it's been proven time and time again you don't need to reinvent the wheel as long as you steer it in the right direction, and the band's catchy and memorable songwriting shows that's exactly what they're doing. They focus on playing mid-paced, riff-laden songs that are simple and direct yet bristle with hooks and ballsy swagger to spare, all led by the muscular, Cock Rock-esque voice of Olli Kärki, who'd likely have gotten pairs of spare panties tossed at him back in the '80s (hell, might still get that now when we can do live shows again). From the mellow and hooky title track to the Priest-styled "Firewings" and even the sweet semi-ballad "I Can Feel This Love", this album just oozes old-school charm and serves as a loving ode to what made us all fall in love with this music all those years ago. Not to be missed.

Other related information on the site
Review: Demo 2018 (reviewed by Luxi Lahtinen)
Review: Sinbad (reviewed by MetalMike)
Review: Traveler / Coronary (reviewed by MetalMike)
Review: Traveler / Coronary (reviewed by Michel Renaud)
Interview with Coronary on April 30, 2018 (Interviewed by Luxi Lahtinen)

Click below for more reviews
Latest 0-9 A B C D E F G H I J K L M N O P Q R S T U V W X Y Z Various Books/Zines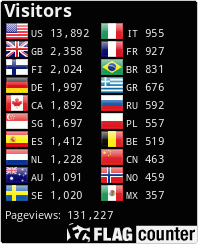 The Metal Crypt - Crushing Posers Since 1999
Copyright © 1999-2022, Michel Renaud / The Metal Crypt. All Rights Reserved.