Review: Cernunnos - Abnoba Mons
Abnoba Mons

Label: Independent
Year released: 2020
Duration: 1:05:29
Tracks: 6
Genre: Black Metal

Rating: 4/5

Review online: January 28, 2021
Reviewed by: Sargon the Terrible

for:Abnoba Mons



Rated

3.75

/5 (

75%

) (

4 Votes

)

Review

If you like this kind of brooding, atmosphere-laden Black Metal, then this is a band to check out. They may not really stand out that much from the other bands of this sort, but the riffs are solid and the mood is spot-on, evoking fog-shrouded forests and pagan landscapes. This isn't the kind of album you headbang to, but rather one you put on and sit back so it can take you away.

Click below for more reviews
Latest 0-9 A B C D E F G H I J K L M N O P Q R S T U V W X Y Z Various Books/Zines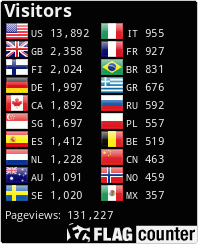 The Metal Crypt - Crushing Posers Since 1999
Copyright © 1999-2022, Michel Renaud / The Metal Crypt. All Rights Reserved.