Review: Cantique Lépreux - Paysages polaires
Paysages polaires

Label: Eisenwald
Year released: 2018
Duration: 45:33
Tracks: 7
Genre: Black Metal

Rating: 4/5

Review online: February 9, 2021
Reviewed by: Michel Renaud

for:Paysages polaires



Rated

4

/5 (

80%

) (

5 Votes

)

Review

With Paysages polaires (polar landscapes), Cantique Lépreux present a mostly slow-paced black metal and create a very sombre and depressing, desolate atmosphere that fits the album title like a glove. The vocals are the expected black metal rasps, with the songs sung in French. Things almost get doomy at times without quite getting there, but doomsters who don't mind things blackened might find something to like here. Some of the songs are actually pretty fast, though not insanely so, but the aforementioned atmosphere remains a constant. I find the album a little monotone, with nothing really standing out, and normally that would be a handicap, but here I find that's just the right formula to convey the glacial atmosphere. Well done.

Click below for more reviews
Latest 0-9 A B C D E F G H I J K L M N O P Q R S T U V W X Y Z Various Books/Zines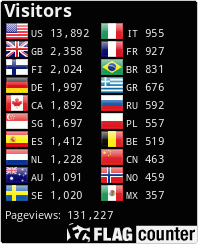 The Metal Crypt - Crushing Posers Since 1999
Copyright © 1999-2022, Michel Renaud / The Metal Crypt. All Rights Reserved.