Review: Kobold - Masterpace
Masterpace

Label: Iron, Blood, and Death Corporation
Year released: 2019
Duration: 38:16
Tracks: 7
Genre: Thrash Metal

Rating: 4/5

Review online: February 19, 2021
Reviewed by: Luxi Lahtinen

for:Masterpace



Rated

4

/5 (

80%

) (

5 Votes

)

Review

Kobold are a Serbian Thrash Metal act that have been turning heads around the globe since 2015, and you can look no further than their second full-length Masterpace to understand why. The best way I can describe their sound is like the bastard offspring of Nuclear Assault and Voïvod, making for a relentless and largely chaotic sound that has just enough restraint to keep from turning into pure angry noise and allowing for some killer musicianship and the off kilter, John Connelly-esque delivery of vocalist Elio Rigonat to shine through. It really says something about how bizarre this release is when a song with chords as atypical as the ones found on "Thrash Overlords" is as typical as it gets, because this album does everything from Voïvod-esque descents into madness like "Ad Astra" and "Vertigo" that let Elio's distinct style steal the show, the mellow beginnings of "Blood Drops" slowly building tempo until it's a Thrash assault that'll get fists waving in the air, and even Blackened guitar work, crazy solos, and sandpaper shrieks on "Deus Ex" and closer "Fractured", the latter of which contains no less than three distinct vocal styles to end the album on a frenetic note. It's difficult to experiment in Thrash, and even more so to make something successful out of it, but Kobold have managed just that and ended up being a damn cool band because of it. Recommended.

Click below for more reviews
Latest 0-9 A B C D E F G H I J K L M N O P Q R S T U V W X Y Z Various Books/Zines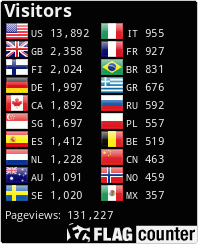 The Metal Crypt - Crushing Posers Since 1999
Copyright © 1999-2022, Michel Renaud / The Metal Crypt. All Rights Reserved.