Review: Coronary - Sinbad
Sinbad

Label: Cruz Del Sur Music
Year released: 2021
Duration: 46:54
Tracks: 10
Genre: Heavy Metal

Rating: 4/5

Review online: April 27, 2021
Reviewed by: MetalMike

for:Sinbad



Rated

4.27

/5 (

85.45%

) (

11 Votes

)

Review

Sinbad is the debut album from Finland's Coronary who first came to most fans' attention with the Split 2018 they released alongside Canada's Traveler. All three songs from the split have carried over to Sinbad but represent just the tip of the iceberg of what Coronary have to offer. They play an '80s flavor of traditional heavy metal built around simple riffs, powerful vocals and slick solos. "Firewings", "Bullet Train" and "Mestengo" were great choices for the split, rocking hard and taking no prisoners, but with Sinbad we can now break out the air guitar to "The Hammer", "Reflector" and my favorite track, "Fight St. 666." This is simple, honest metal that doesn't fool around with effects, keys, solemn spoken-word passages, etc., just bombastic, fist in the air music. I was often reminded of the '80s output from bands like Bullet (the German one), Krokus and Crossfire, cassettes which were in constant rotation in my car. Pop this on and let the metal goodness wash over you.

Other related information on the site
Review: Demo 2018 (reviewed by Luxi Lahtinen)
Review: Sinbad (reviewed by Luxi Lahtinen)
Review: Traveler / Coronary (reviewed by MetalMike)
Review: Traveler / Coronary (reviewed by Michel Renaud)
Interview with Coronary on April 30, 2018 (Interviewed by Luxi Lahtinen)

Click below for more reviews
Latest 0-9 A B C D E F G H I J K L M N O P Q R S T U V W X Y Z Various Books/Zines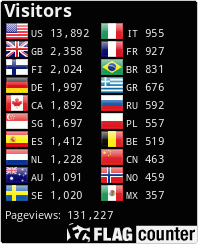 The Metal Crypt - Crushing Posers Since 1999
Copyright © 1999-2022, Michel Renaud / The Metal Crypt. All Rights Reserved.