Review: Clear Sky Nailstorm - The Deep Dark Black
The Deep Dark Black

Label: Kernkraftritter Records
Year released: 2020
Duration: 30:36
Tracks: 6
Genre: Thrash Metal

Rating: 3.75/5

Review online: May 3, 2021
Reviewed by: Luxi Lahtinen

for:The Deep Dark Black



Rated

4

/5 (

80%

) (

3 Votes

)

Review

Clear Sky Nailstorm, along with sounding like the worst weather to take a walk in, are a German Thrash band that have been knocking around since 2008. The Deep Dark Black is their third album since then, and it works in a modern and aggressive vein of Thrash that has some Death Metal overtones thanks to the Thomas Lindberg-esque rasps of Thomas Eisenmenger and the raging guitar work of Thomas and Joakin. Of course, aggression by itself only gets you so far, but the band remembers that Thrash is all about the riffs, and they churn out fistfuls of them with enough heaviness and ferocity to rearrange your furniture if you're not careful. Songs like the killer riff fest "Forgiveness Denied" and the catchy, Testament-esque highlight "Onward to Extinction" display a sharp degree of professionalism to go along with their rage, and while this album is a bit short at only 30 minutes, they use every minute of it to beat you with the flag of Modern German Thrash that they clearly bear. I ended up being pleasantly surprised with this release, and odds are you will too.

Click below for more reviews
Latest 0-9 A B C D E F G H I J K L M N O P Q R S T U V W X Y Z Various Books/Zines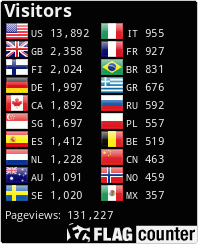 The Metal Crypt - Crushing Posers Since 1999
Copyright © 1999-2022, Michel Renaud / The Metal Crypt. All Rights Reserved.