Review: Cobra Spell - Love Venom
Love Venom

Label: Independent
Year released: 2020
Duration: 17:05
Tracks: 4
Genre: Heavy Metal

Rating: 3.75/5

Review online: June 30, 2021
Reviewed by: Sargon the Terrible

for:Love Venom



Rated

3.6

/5 (

72%

) (

5 Votes

)

Review

This is a band featuring ex-members of bands like Burning Witches, Burning Starr, and Silver Talon coming together to aim for a sound that hits like a forgotten EP from the early '80s, when a lot of European bands were mixing NWOBHM with sleazy hard rock. This sounds exactly like you would expect from the cover art, and I have to give the band credit for hitting exactly what they were aiming at. This is not quite as anthemic as I was expecting, and while "Poison Bite" and "Shake Me" are hooky headbang fests, not all of this is as memorable as I wanted it to be. The title track drags a bit, and vocalist Alexx Panza is triple-and quadruple-tracked to the point where it can be hard to tell what he sounds like. I can tell this band is on to something and has talent to burn, so I will be interested to see where they go.

Other related information on the site
Review: Anthems of the Night (reviewed by Sargon the Terrible)

Click below for more reviews
Latest 0-9 A B C D E F G H I J K L M N O P Q R S T U V W X Y Z Various Books/Zines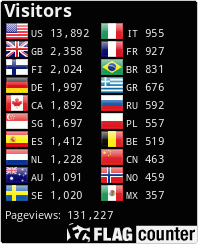 The Metal Crypt - Crushing Posers Since 1999
Copyright © 1999-2022, Michel Renaud / The Metal Crypt. All Rights Reserved.