Review: Kryptik Mutation - Pulled from the Pit
Pulled from the Pit

Label: Redefining Darkness Records
Year released: 2021
Duration: 23:21
Tracks: 8
Genre: Death Metal

Rating: 4.25/5

Review online: August 12, 2021
Reviewed by: Mjölnir

for:Pulled from the Pit



Rated

4.2

/5 (

84%

) (

5 Votes

)

Review

Kryptik Mutation are one of those bands I wish I had more to say about than I do. They make pounding Death Metal that anyone familiar with old Suffocation should recognize instantly, though maybe not quite as technical. The riffs are crushing and fierce, the production is clear and heavy, and the songs are relentless slabs of fury that can go from face-ripping blasting to mid-paced chugging that marches like a vile mutant coming to break your spine in half without missing a beat, and I can't say much more than they're just much better at it than most of the new Death Metal bands I come across. "Demon's Crest" in particular stands out for being the longest song and showing a sharp, Trad-infused melodic sensibility that gives them more identity than average, but every track on here is a blistering example of why sometimes, you don't need to push boundaries as long as you smash your listener's face into them hard enough. A killer debut from a very promising band.

Click below for more reviews
Latest 0-9 A B C D E F G H I J K L M N O P Q R S T U V W X Y Z Various Books/Zines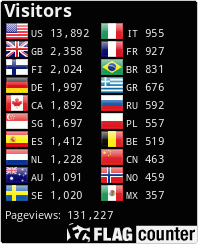 The Metal Crypt - Crushing Posers Since 1999
Copyright © 1999-2022, Michel Renaud / The Metal Crypt. All Rights Reserved.